These boss fights are the hardest in Pikmin 4.
Pikmin 4's cute world and strategic games have won over a lot of people. In this game, you travel through space with the colorful Pikmins and face many obstacles that test your intelligence, reflexes, and game sense. Out of all these tasks, the epic boss fights are the ones that really test your skills and will.
Every boss fight in Pikmin 4 is sure to be exciting, whether it's against a big ball of smoke with a scary face or a quick lizard with a gold-covered back that shines. So, get ready for an exciting trip through the world of Pikmin as we talk about the hardest boss fights that will test your skills to the limit.
Foolix – Beware Of The Blob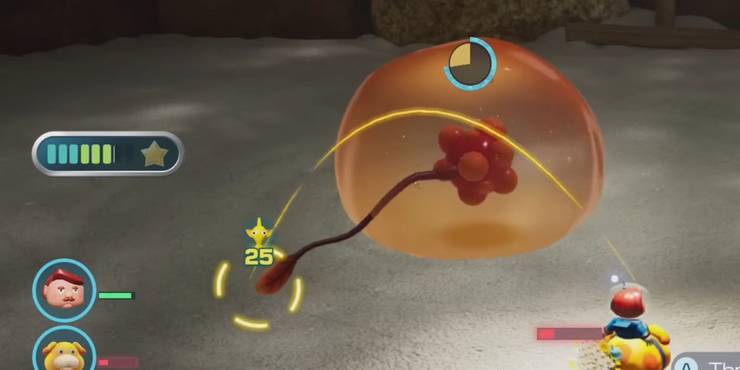 Foolix is a monster with a jelly-like blob around it to protect it. Foolix's ability to throw the blob forward and catch the player, Otachi, or Pikmins is the most difficult part of the fight. This makes for an annoying situation.
To win, you must send 15 Pikmin to the creature's tail and pull it out of its protected covering, revealing its weak form. But you need to be careful because it can quickly pull the blob back to its body, which could trap you and your friends.
Waterwraith – Not What It Used To Be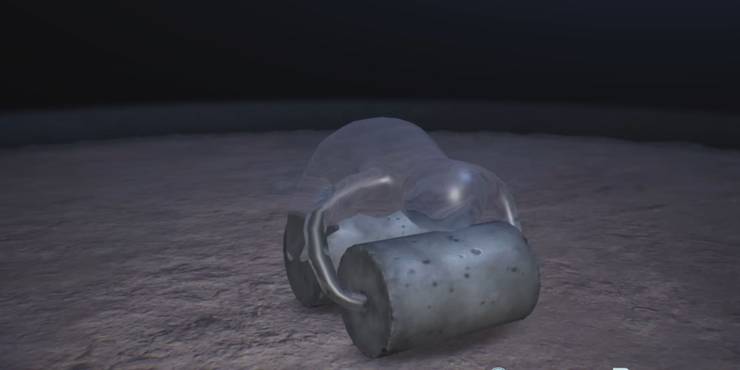 The boss fight with Waterwraith is different because it is a shapeless and see-through monster. Even though this strange monster isn't as strong as it was in the previous games, you still need to be careful around it. The battle has two strong parts that require careful planning.
Even more annoying is the fact that Waterwraith only attacks purple Pikmin, at least until it is stunned. This monster's strong flailing attacks make it very dangerous to get too close to it.
Emperor Bulblax – Prepare For Trouble, Make It Double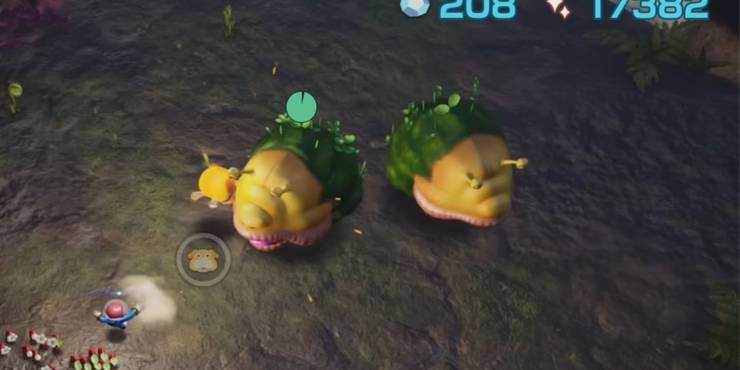 Emperor Bulblax is one of the most annoying enemies in Pikmin 4, especially since you have to fight two of him. This boss has a powerful body slam move that you have to avoid quickly. It can also roar at Otachi and your Pikmin, which spreads them and makes the fight even harder.
To make things worse, you can only hit it in the face because your Pikmin won't stick to its rocky back. To win this tough fight, you need to use smart strategies and time your moves just right.
Burrowing Snagret – A Triple Threat Encounter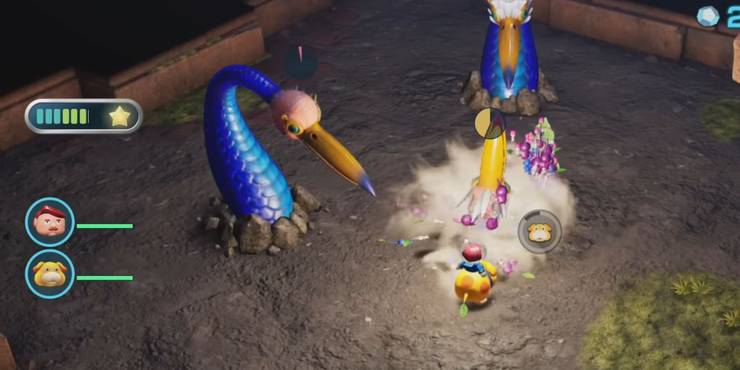 This long-necked bird is very angry, and you have to fight three of them at once, which makes the area where you fight very small. All three of these birds attack you with their beaks and eat any Pikmin that walk near them, so make sure to call them back whenever you see an attack coming.
When their beaks get stuck in the ground or when they are trying to come out from under the ground is the best time to hit them.
Snowflake Fluttertail – This Butterfly Ain't The Sweetest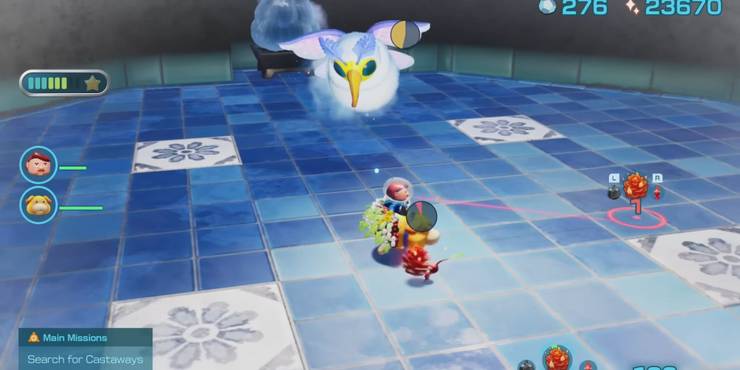 In the tough boss fight with Snowflake Fluttertail, you have to fight a flying creature that looks like a butterfly in a frozen environment with cold winds. This dangerous enemy has a whip-like sting that it uses to make constant swinging attacks that you have to time perfectly to avoid.
It makes things harder by sending out a cold wind attack that covers a large area and makes it important to move away from it. To beat this beast, you must change quickly, move carefully through the icy battlefield, and take advantage of openings to fight back.
Arctic Canon Beetle – Watch Out For The Cold!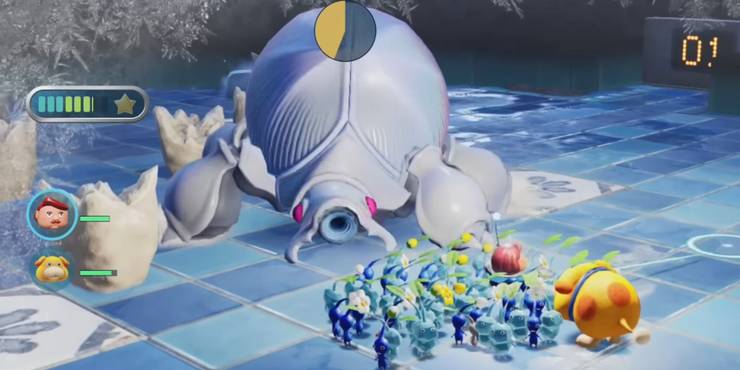 When you fight the Arctic Cannon Beetle, you face a bug with armor that shines like a diamond and is very tough. This monster can only be hurt when it opens a weak spot on its hard wings. The most annoying thing about this fight is that it takes place in a frozen area where the air is so cold that it freezes the Pikmin and sharp icicles are always falling from the sky. The beetle also has a strong attack that involves sucking in air. To avoid being sucked in, you have to move quickly.
Gildemander – Look Past The Gold
Gildemander is a fast-moving lizard with a golden back that shines. To beat this fast creature, you have to destroy the three diamonds hiding under the gold on its back. Any other part of its body can't be hurt.
It needs a clear aim and good time. Its quick moves make it harder, so you have to be quick and watchful. The only way to beat this tough boss is to figure out the puzzle of its "golden defense" and hit the secret rubies with precision. This is an exciting part of Drift Boss.
Smoky Progg – The Eeriest Boss Fight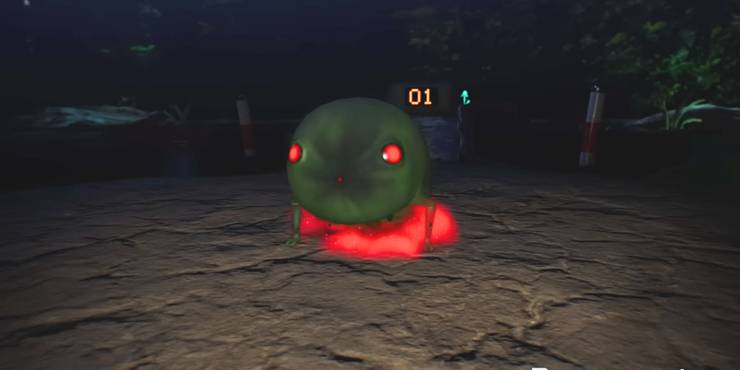 Smoky Progg is a big ball of green smoke with a scary face and two skinny arms and legs. This boss fight is one of the hardest because it fires slow red bullets that spread out when they hit the ground and cover a large area.
Also, it constantly shakes off any Pikmin that try to stick to it, making it hard to keep an attack going. Its scary scream attack adds to the chaos and throws off the Pikmin, making the fight even harder. To win this fight, you need to be quick on your feet and know when to move.
Groovy Longlegs – A Furious Disco Ball?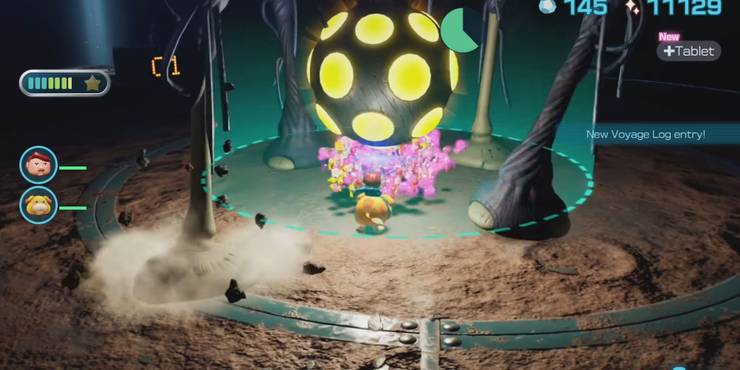 Groovy Longlegs is a huge boss who looks like a disco ball and has four long legs. He is a strange but tough opponent. There are three different parts to the fight. At first, the big disco ball gives off a confusing purple gas that makes the Pikmin confused and hard to control. During the yellow phase, the creature goes on a stomping frenzy and destroys anything that isn't near its center. The final red phase makes it even harder to control and protect the Pikmin because it makes the chaos worse. To win this mind-bending showdown, you need quick reactions and a good plan.
Ancient Sirehound – Belly Rubs For The Win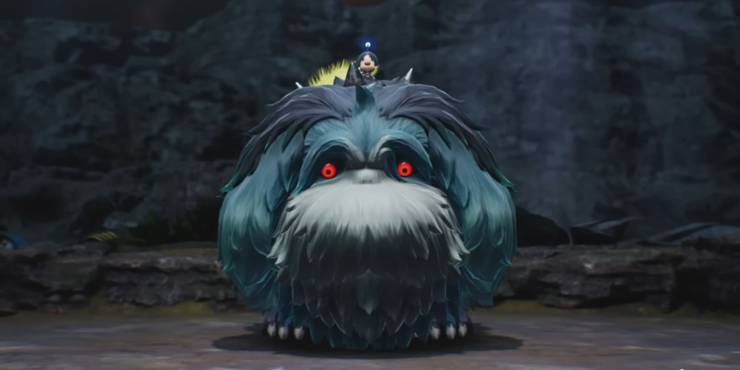 The Ancient Sirehound is without a doubt the most difficult and longest boss battle in Pikmin 4. This fight in the cavern has a ridiculous number of stages. The evil-looking big dog with red eyes has a lot of physical and natural attacks that are hard to avoid.
During this fight, you have to deal with almost every type of attack you must have faced in all of the other boss battles put together, while also dodging the sharp rocks that keep falling from above. To beat this boss, you have to hit its stomach and fight through all of its stages.